FRP Gutter is a high-quality product designed to provide efficient and durable rainwater drainage solutions. Made of Fiberglass Reinforced Plastic (FRP), this gutter system offers several advantages over traditional materials like metal and concrete. In this article, we will discuss the features, applications, and components of FRP Gutters.
[caption id="attachment_969" align="alignnone" width="800"]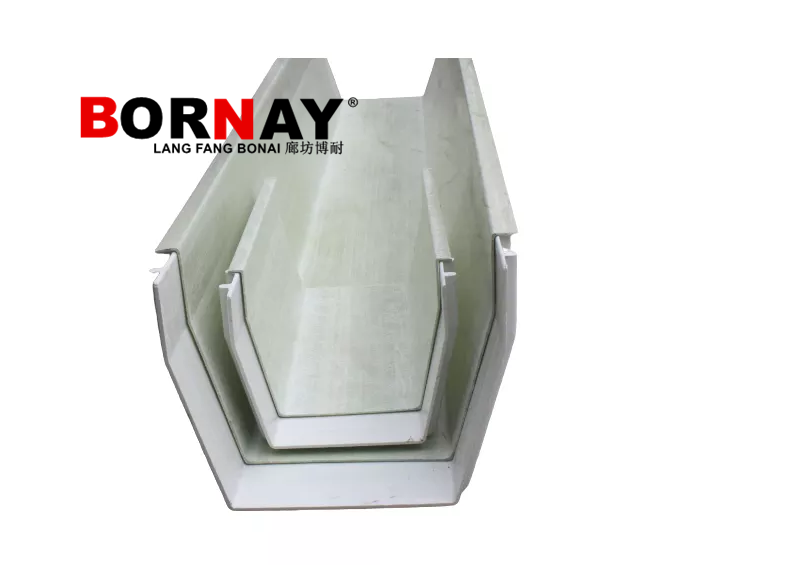 park drainage with coverpanel、plasic drainage channels with coverpanel、plastic drainage、plastic drainage channels、Roadway Precast Linear Drainage Ditch、Trench Cover Grating Channel、Welded Grating Sidewalk Grates[/caption]
Características del producto:
Durability: FRP gutters are highly resistant to corrosion, weathering, and UV radiation, making them an ideal choice for outdoor applications.
Lightweight: FRP gutters are lightweight compared to traditional gutter materials like metal, making them easier to install and transport.
Customizable: FRP gutters can be easily customized to fit any building design, making them suitable for both residential and commercial applications.
Easy maintenance: FRP gutters require minimal maintenance, making them a cost-effective choice for building owners.
Product Applications:
FRP gutters are widely used in various applications, including:
Residential buildings: FRP gutters are an excellent choice for residential buildings due to their durability, low maintenance requirements, and customizable design.
Commercial buildings: FRP gutters are widely used in commercial buildings such as warehouses, factories, and office buildings.
Industrial buildings: FRP gutters are ideal for industrial buildings due to their resistance to chemicals and corrosive materials.
Product Components:
FRP gutters consist of several components, including:
Gutter channels: The gutter channels are the main components of the FRP gutter system. They are designed to collect rainwater and transport it to the downspouts.
Downspouts: The downspouts are responsible for carrying rainwater from the gutters to the ground.
Connectors: The connectors are used to connect the gutter channels and downspouts.
End caps: The end caps are used to close the ends of the gutter channels and prevent water from escaping.
In conclusion, FRP gutters are an excellent choice for building owners who require a durable, low-maintenance, and customizable rainwater drainage system. With its lightweight design and resistance to weathering, UV radiation, and corrosive materials, FRP gutters offer several advantages over traditional gutter materials. Its components like gutter channels, downspouts, connectors, and end caps make it a complete gutter system suitable for residential, commercial, and industrial buildings.